Miriam Lieber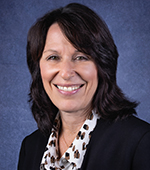 Miriam Lieber is a principal consultant and trainer specializing in home healthcare revenue cycle management. Her extensive experience with Medicare and other third party payers has brought her national recognition in the homecare industry. With over 25 years in the homecare field, Miriam has consulted with over 500 HME companies nationwide and is a featured author of many articles in the areas of operations management and leadership. She is also a nationally known speaker for many homecare trade associations. In her consulting practice, Ms. Lieber's clientele includes, HME companies, managed care organizations, hospitals, wholesalers, pharmacists and manufacturers. She is known to have practical approaches to complex operational matters and assists her clients with the nuts and bolts of running a profitable business.
Miriam Lieber
President, Lieber Consulting LLC
(818) 789-0670, [email protected]
Jonathan Sadock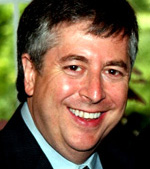 Jonathan Sadock is the managing partner and CEO of Paragon Ventures. He has more than 30 years of entrepreneurial experience in healthcare business development, sales, marketing, and mergers and acquisitions. Jonathan joined Paragon Ventures in 1999 and the firm has successfully completed over 180 transactions in 43 states across the country. In 1979 Jonathan founded PRN - The As Needed Company, a capital equipment rental and asset management services company and a master distributor for MEDIQ, Inc. Jonathan was also the founder of Medtech Biomedical Services Inc., a biomedical equipment maintenance and repair business. Medtech was subsequently merged with PRN and in 1990 the combined companies were sold to Kinetic Concepts, Inc. (KCI), an international healthcare company. The merged companies were then sold to MEDIQ, Inc. in 1994. Today, the business resides within Hill-Rom, formerly a Hillenbrand Industries company. Jonathan also co-founded Associated Resource Management Services, LLC (ARMS), an asset management firm serving hospitals, nursing homes and home healthcare providers. Jonathan is a member of the American Marketing Association, American College of Healthcare Executives, the Association for the Advancement of Medical Instrumentation and the Healthcare Information Management Systems Society. Jonathan frequently writes articles for healthcare trade journals and newsletters, and presents seminars on asset management, business development, and mergers and acquisitions.
Jonathan Saddock
Managing Partner/CEO, Paragon Ventures
800-719-1555, ext 201, [email protected]
Lisa Wells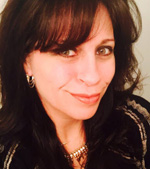 Lisa Wells is a veteran of online marketing and e-commerce, with 20-plus years of leadership in driving brand growth, public relations, marketing communications, and web-based product management at medical device, medical supplies, and healthcare technology companies.
Wells is also the founder of Naturally Able, Inc., a consumer support organization and medical device marketing consultancy that advises healthcare providers on better ways to connect with customers who have disabilities through community-focused marketing, content marketing, and social media.
Over the last decade, Wells has driven multiple corporate and direct-to-consumer product brands to the intended goal of successful divesture while serving as an executive marketing leader or brand consultant for more than $350 million of healthcare business acquisitions.
A strong healthcare access advocate, she has lobbied alongside consumers with disabilities on Capitol Hill many times to support homecare legislation efforts, and was a founding leader of AAHomecare's SaveMyMedicalSupplies grassroots advocacy project. She has also created two well-regarded social media communities for wheelchair users: Life After Spinal Cord Injury and Wheel:Life. Wells sold Wheel:Life in 2016 to Comfort Medical, and the community is now part of Coloplast after they acquired Comfort Medical.
A regular contributor to HME trade publications, Wells has authored four books for the disability and home care industry. Continually giving back to the industry, she also mentors HME marketing professionals and teaches nationwide at healthcare and disability education conferences. She was also ranked the #1 speaker for two consecutive years after presenting at the 2010 & 2011 HME News Business Summits.
Wells has presented at the following conferences/events:
Abilities Expo
Association of Rehabilitation Nurses
Arizona Medical Equipment Suppliers Association
HME Business Summit
HIDA 2015 Streamlining Healthcare Conference
IMCO Homecare
Invacare Supply Group Customer Summit
Louisiana Brain Injury Association
Medtrade
Midwest Association for Medical Equipment Services
Northeast Ohio Society of Information Management [NEOSIM]
Professional Outdoor Media Association
SIGVARIS European Country Group Social Media Training (held in Switzerland & France)
Her first book, Get Social: How to Use Social Media for Healthcare Marketing, guides home medical equipment providers and healthcare marketing professionals in creating patient-focused social media programs. Download your copy at: http://www.amazon.com/Get-Social-Healthcare-Marketing-ebook/dp/B00ATFC162
Connect with Lisa Wells on Linkedin at https://www.linkedin.com/in/lisa-wells-4973938/.